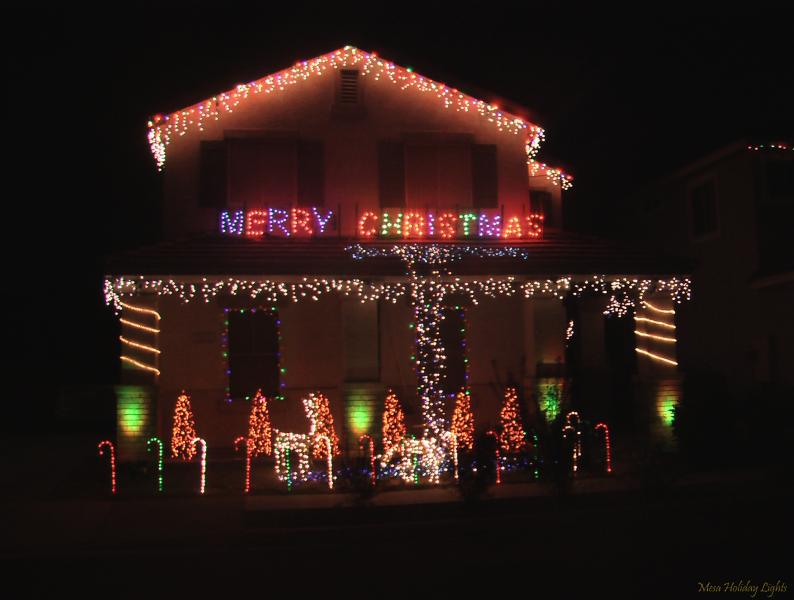 Christmas 2007 Display
This year we will be running about 6,600 lights with 24 channels.
We use a combination of Light-O-Rama and D-Light hardware
All the Lights running would take about 30 amps
There will be about 100 strings of light.
Our mini-trees use 1500 LEDs
The Merry Christmas sign is about 18 feet long and uses a combination of C7 and C9 lights
The waterfall is made of custom modified multi-function strings with blue and white lights
The lights start at 6:30 pm and run until 9:30 pm on weekdays. See
full schedule
for details.
Tune your radio to 96.5 FM and enjoy the show.
Each day the we will play 3-5 songs from the list above, so keep coming back to experience the whole list. More info will be posted as the final playlists are determined.
Here is the lineup of songs this year. In order to speed things up I borrowed a few sequences from other people. They are noted below, all other sequences were done by me.