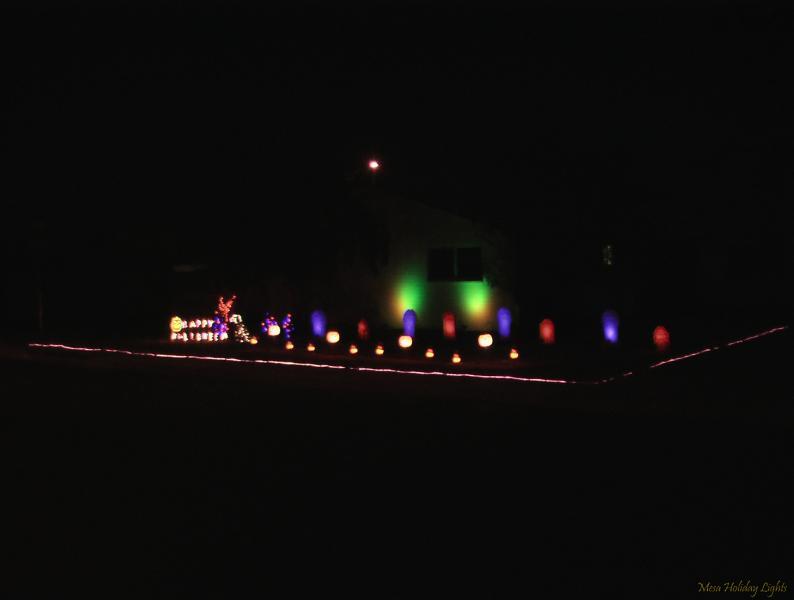 Full Yard from the right-1
This year we will be using about 850 lights with 38 channels.
We use Light-O-Rama hardware
Each of the larger pumkins was custom made from off the shelf parts for the show.
The smaller pumkin scarecrows were modified to be individually controlled.
We are using 8 MR-16 landscape lights for the accent lighting on the tombstones.
There are 26 curtain strobes in groups of 4 and 5.
The Happy Halloween sign is mounted on a ~6 foot piece of hardware cloth and held in place by stakes in the ground.
The lights start at 6:00 pm and run until 9:00 pm on weekdays. See
full schedule
for details.
Tune your radio to 88.1 FM and enjoy the show.
Extended hours Halloween night! We will run from 6:00 pm to 9:30 pm.
We will be up and running from October 23th through October 31st.
Here is the lineup of songs this year.